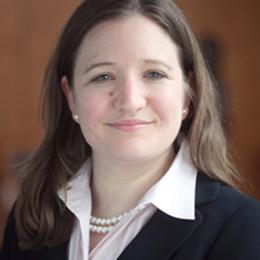 Member Profile
Rosa J. Evergreen
Partner
Arnold & Porter Kaye Scholer LLP
601 Massachusetts Avenue, NW
Washington DC USA, 20001
T: 202-942-5572
F: 202-942-5999
Professional Bio:
www.arnoldporter.com/bankruptcy
Rosa is a partner in the Bankruptcy and Corporate Restructuring Group at Arnold & Porter. She has experience in all aspects of corporate restructuring, including complex chapter 11 reorganizations, asset sale transactions, and bankruptcy litigation, as well as out of court restructurings, distressed M&A, and state law insolvency proceedings. Rosa has acted on behalf of corporate debtors, secured and unsecured creditors, bondholders, trade vendors and suppliers, private equity funds, investors and asset purchasers, and defendants in bankruptcy court litigation. She has lectured at a number of bankruptcy-related continuing legal education programs. Prior to joining Arnold & Porter, Rosa was a law clerk to the Honorable Stephen C. St. John of the United States Bankruptcy Court for the Eastern District of Virginia.
Join the IWIRC Community
A world of benefits is just a click away.