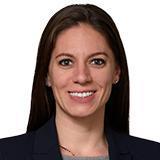 Member Profile
Samantha Martin
Of Counsel
Paul Hastings LLP
200 Park Avenue
New York NY USA, 10166
T: 212-318-6489
F: 212-319-4090
Professional Bio:
Samantha Martin is Of Counsel in the Financial Restructuring group at Paul Hastings and is based in the firm's New York office. She has significant experience representing debtors, official committees of unsecured creditors, ad hoc groups of bondholders and lenders, individual creditors, purchasers and liquidating trustees in all aspects of complex corporate restructurings, including chapter 11 cases and out-of-court restructurings. She also has advised foreign representatives in chapter 15 recognition proceedings.
Join the IWIRC Community
A world of benefits is just a click away.