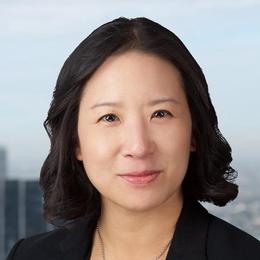 Member Profile
Robin Chiu
Managing Director
Goldin Associates
350 Fifth Avenue
Suite 4410
New York NY USA, 10118
T: 212-593-2255
Professional Bio:
Robin Chiu has over 15 years of experience providing financial advisory services to clients across a broad array of industries. She plays leading roles in various Goldin Associates restructuring, financial advisory and litigation support engagements and has been named among "People to Watch" by Turnaround & Workouts.
Robin has led companies through both in- and out-of-court restructurings. Recent roles include serving as the Chief Restructuring Officer of Ezra Holdings and as financial advisor to the China Fishery companies, the Big Apple Circus and to directors of a subsidiary of Toys "R" Us. Other significant engagements include the recapitalization of Pulse Electronics and creditor advisory roles in Ditech Holdings, Caesars, Detroit, Puerto Rico and FiberTower. Robin was also a key member of the team monitoring a major mortgage servicer. Robin has overseen the preparation of testimonial reports relating to complex disputes concerning issues such as valuation and investment fund management and has also led business plan reviews and due diligence assignments.
Prior to joining Goldin, Robin worked as an investment banker at Barclays Capital, where she advised clients on financing, capital structure and risk management. Earlier, she was a member of the capital markets group at Wasserstein Perella, advising on high yield transactions, exchange offers and other balance sheet transactions. Robin has a bachelor of science in economics and a minor in environmental engineering science from the Massachusetts Institute of Technology and an MBA, with honors, from the Wharton School of the University of Pennsylvania.
Join the IWIRC Community
A world of benefits is just a click away.